Are you in the right place?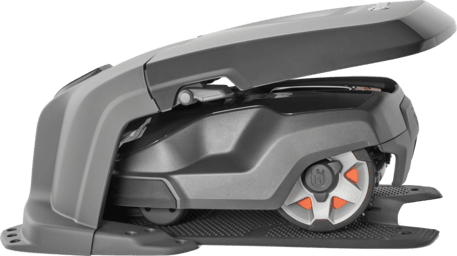 Automower® Garage
Make sure your robotic lawnmower is protected from the weather and wind with a garage. The garage effectively protects the robotic lawnmower while it is charging or parked. It extends the life of the robotic lawnmower as it protects against moisture, sunlight and dirt.
Show subcategories
Hide subcategories
Benefits of having a garage for your Automower
Having some type of protection is recommended for your robotic lawnmower even for the heat. If the robot is exposed to direct sunlight or heat, it also reduces the life of the robotic lawnmower components.
An automower garage is connected to an automower docking station. The docking station is where the automower parks itself after mowing the lawn. The docking station charges the automower's battery, so it's ready for the next mowing cycle. The automower garage provides additional protection against harsh weather conditions, ensuring that the automower stays dry and protected.