Are you in the right place?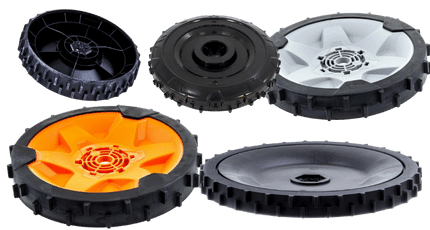 Automower® Drive Wheels / Rear Wheels
Drive wheels for Automower, also known as rear wheels, are simply the wheels that the wheel motors drive. They have a pattern to help the Automower get better traction and wear down as the robotic lawnmower mows the lawn. If you have many slopes or if the Automower often gets stuck and spins, this wears out the drive wheels more. Fortunately, it's easy to replace them with new drive wheels to regain good grip on the lawn.
Below, you can find all available Automower drive wheels. Remember, the drive wheels are model-specific, and you need to know your model to choose the correct ones.
Show subcategories
Hide subcategories