Are you in the right place?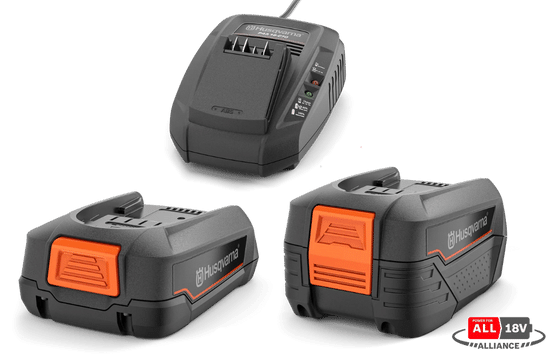 Aspire™ batteries and chargers
The Husqvarna Aspire battery system is a powerful 18 volt system where all batteries can be used for all machines. In addition to that, Aspire is part of the Power For All Alliance, which means that you can use Power 4 All batteries from, for example, Bosch, Gardena or Flymo, for your Aspire product. When you buy a Power 4 All battery, you can expect a powerful battery that gives excellent results time after time. The battery has been optimized to provide the best possible performance, the lowest possible weight and the longest possible operating time.
Show subcategories
Hide subcategories
How long does the battery last?