Are you in the right place?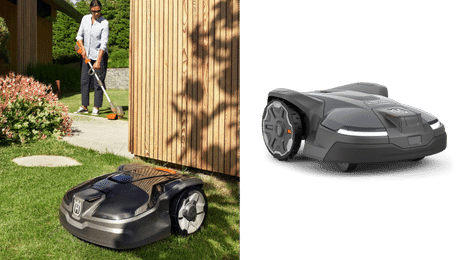 Husqvarna Automower®
Throughout time, grazing sheep have shown us how to achieve the perfect lawn: cut just a little, all the time, in a random pattern. With that as inspiration, Husqvarna developed Husqvarna Automower®, the original robotic lawn mower and the undisputed leader. Discover how you too can get a perfect lawn by doing – nothing.
Show subcategories
Hide subcategories
Filter:

Show filter

Hide filter
Buying guide for Automower
Automower® is like employing a full-time working gardener, but on a negligible salary. Automower® is the first fully robotic lawnmower, capable of working around the clock day in day out. It's not just user friendly, but environmentally friendly as well, since it is powered by electricity and produces no harmful exhaust emissions. The unique mowing technique is based on Automower® continuously cutting the grass several times in random patterns within the boundaries you decide. When it's time to recharge the battery, Automower® automatically returns to its charging station.
Automower® is designed to mow grass on the simplest of lawns to complex, undulating gardens. When an obstacle such as a tree or rock is in the way, Automower® simply reverses safely and selects a new direction before continuing. This also goes for pets in your garden. Automower® won't do them any harm.
Things to keep in mind when buying Husqvarna Automower®
Select a Automower® model according to the area to be mowed.

Large wheels allow Automower® to run on uneven lawns and handle inclines of up to approximately 45%.

Automower® is weatherproofed and perfectly happy to work in the rain.

The control display is also very simply designed and works just like a mobile phone. You can select settings to match your individual needs.

Automower® is theft-proofed and can be left unattended. In case someone tries to steal it, Automower® becomes totally worthless.

Automower® is exceptionally silent. So it won't disturb the neighbours, even when working night shifts.