Are you in the right place?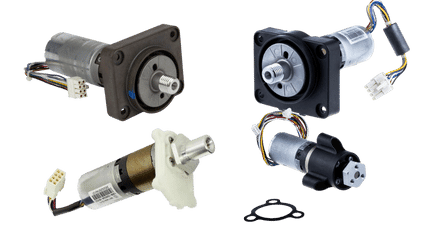 Automower wheel motors
The motors that propel the wheels of a Husqvarna Automower. There are always
two
or more (435X AWD) wheel motors on an Automower, and over time, after many hours of operation, they can begin to make noise or stop working entirely. As a result of a worn or broken wheel motor, error messages such as 'right wheel motor blocked' or 'left wheel motor blocked' may appear.
You can easily
replace
the wheel motors on their Automower if you are somewhat handy. We have instructions showing how to do this in our
Help Center
. After replacing a wheel motor, no programming or resetting is required; the robotic lawn mower can immediately return to work.
The same motors are used on both the left and right sides. However, the motors are model-specific, so you must check which model and year your Automower is before ordering a wheel motor.
Husqvarna does not offer a refurbishment kit for the motors; they are only sold complete.
Show subcategories
Hide subcategories
Automower Wheel Motor Expected Lifespan
A robotic lawn mower works tirelessly come rain or shine, sometimes all day long. After many hours, sometimes tens of thousands, the mechanical parts of the robotic lawn mower begin to wear out. It is difficult to give an exact number when it comes to the lifespan of an Automower wheel motor, as many factors come into play. However, they typically last between five to seven years, based on our experience.
Click here to see how to replace the wheel motor of an Automower 320, 330X, 420, 430X, 440 or 450X
Click here to see how to replace the wheel motor of an Automower 310, 315 or 315X
Click here to see how to replace the wheel motor of an Automower 220AC or 230ACX