Are you in the right place?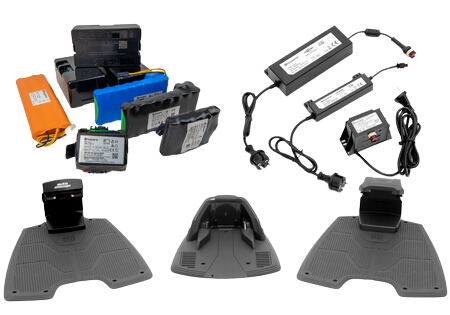 Spare Parts Robotic Lawn Mower
The market's largest selection of spare parts for Husqvarna Automower® and Gardena robotic lawn mower can be found at Gplshop.co.uk

Find out what year your robotic lawn mower is manufactured.
On the Husqvarna Automower® generation 2 & Gardena R160Li you will find the serial number under the cutting height adjustment cover.
On Husqvarna Automower®'s & Gardena's other models you will find the serial number under the display cover. The first two digits of the serial number indicate the year your robotic lawn mower was manufactured. For example if the serial number starts with 14 your robotic lawn mower was manufactured in year 2014.
Use our spare part lists to receive the article number on the part you are looking for, and then you can search under the robotic lawn mower models and years.

Tip: Enter the article number in the search box to make it easier to find your spare part.
Show subcategories
Hide subcategories
Filter:

Show filter

Hide filter
Husqvarna Automower is a highly advanced robotic lawn mower that provides efficient and reliable lawn care. However, like any other machine, it may require spare parts replacement over time to maintain optimal performance. Here are some of the common Husqvarna Automower spare parts that you may need to replace:
Blades: The blades of the Automower wear out over time and need replacement. It's recommended to replace the blades every 3 months or after mowing for 400 hours, whichever comes first.

Drive wheels: The drive wheels of the Automower may wear out due to frequent use. This can affect the mower's performance and may require replacement.

Battery: The battery of the Automower provides power to the mower and may need replacement after a few years of use.

Charging station: The charging station of the Automower may need replacement if it's damaged or malfunctioning.

Wheel motors: The wheel motors of the Automower may wear out over time and require replacement.

Sensors: The sensors of the Automower play a crucial role in guiding the mower and ensuring efficient operation. If the sensors malfunction, they may require replacement.
When it's time to replace any of the Husqvarna Automower spare parts, it's important to use genuine parts to ensure optimal performance and longevity. Genuine parts are specifically designed for the Automower and are manufactured to the highest standards of quality and precision.
In summary, Husqvarna Automower spare parts are essential for maintaining the optimal performance of your robotic lawn mower. By using genuine parts and timely replacement, you can ensure that your Automower runs smoothly and efficiently for years to come.