Are you in the right place?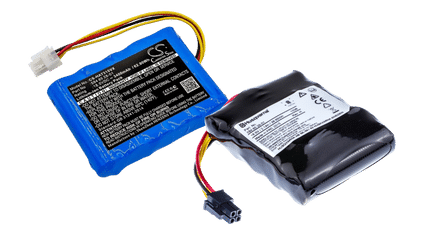 Automower® Battery 310, 315 & 315X
Battery for Automower 310, 315, and 315X
. This also includes batteries for Automower 305 (2020), 310 Mark II & 315 Mark II. There are different batteries for the earlier models of Automower 310, 315, and 315X compared to those released after the year 2020. From 2020 onwards, the battery was redesigned to a more encapsulated form. We also have an
alternative battery
with a slightly higher capacity, suitable for the older 2015-2019 models, that provides up to 70% longer run time but also longer charging times due to its larger capacity.
The batteries have the following specifications: Part number (original) 589 58 62-01 & 529 45 20-01 -
18V / 2.0Ah / 36Wh
Part number (alternative) 584 85 28-01 -
18V / 3.4Ah / 61Wh
Show subcategories
Hide subcategories
Replacing the Battery for Automower 310, 315, or 315X
We have a description with text and pictures on
how to replace the battery
. We also have YouTube videos that show step by step how to replace the battery yourself. After replacing the battery, there is no need to program or reset the Automower. It can return to work immediately.